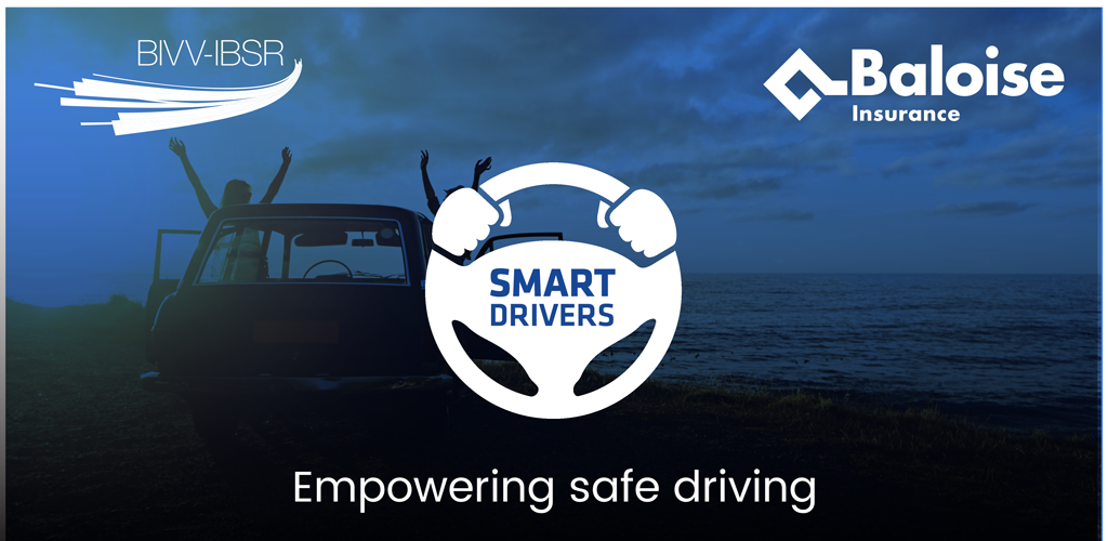 VivaDrive partners with Belgian Road Safety Institute to deliver 'Smart Drivers' app
Road Safety platform for young drivers powered by Belgian Road Safety Institute & Baloise Insurance
Monday, May 15, 2017 — VivaDrive is delighted to announce that it has entered into a partnership with the Belgian Road Safety Institute (BRSI)* to deliver "Smart Drivers", a smartphone app that encourages young people to drive well and safe.
The Smart Drivers app is powered by Baloise Insurance**, and it is a component of the Smart Drivers Program, a comprehensive safe young driver program (www.smartdrivers.be) designed by the BRSI. Smart Drivers accompanies young drivers through the different stages of getting drivers' license in Belgium and ensures young people are becoming an experienced, responsible and safe drivers.
The app has been launched on May 15th, 2017 and is available to all drivers in Belgium on Apple Store and Google Play.
The Belgian Road Safety Institute in association with its partners (Baloise Insurance, Volvo, Q8, Recytyre, …) wants to promote good and safe driving in engaging and rewarding way using VivaDrive technology. The main partner of Smart Drivers, Baloise Insurance, wants to be recognised as a company that cares about young drivers and road safety, and will use Smart Drivers to promote road safety for young drivers and their parents.
VivaDrive technology assess driving behaviour using real-time smartphones data and translates factors such as speed, acceleration and braking, smartphone use, time of driving and road type into driving scores and personalised feedback.
Thanks to a combination of driving feedback, gamification, rewards and the power and impact of social media, VivaDrive is able to address different people's motivations, both intrinsic such as becoming a better driver and extrinsic such as being rewarded for improvements. As a result, VivaDrive is effective in improving driving behavior and helping car companies and organizations (insurers, leasing, fleets, governments and road safety organizations) create engaging and successful mobility-related communities that make a difference.
*The Belgian Road Safety Institute is a top-notch Belgian road safety organization, which aims at promoting road safety and is behind a well know awareness campaign, BOB.
**Baloise Insurance is a leading Belgian insurance company with a mission to create a safer world for their customers, business partners, employees and shareholders thanks to embracing new digital technologies.